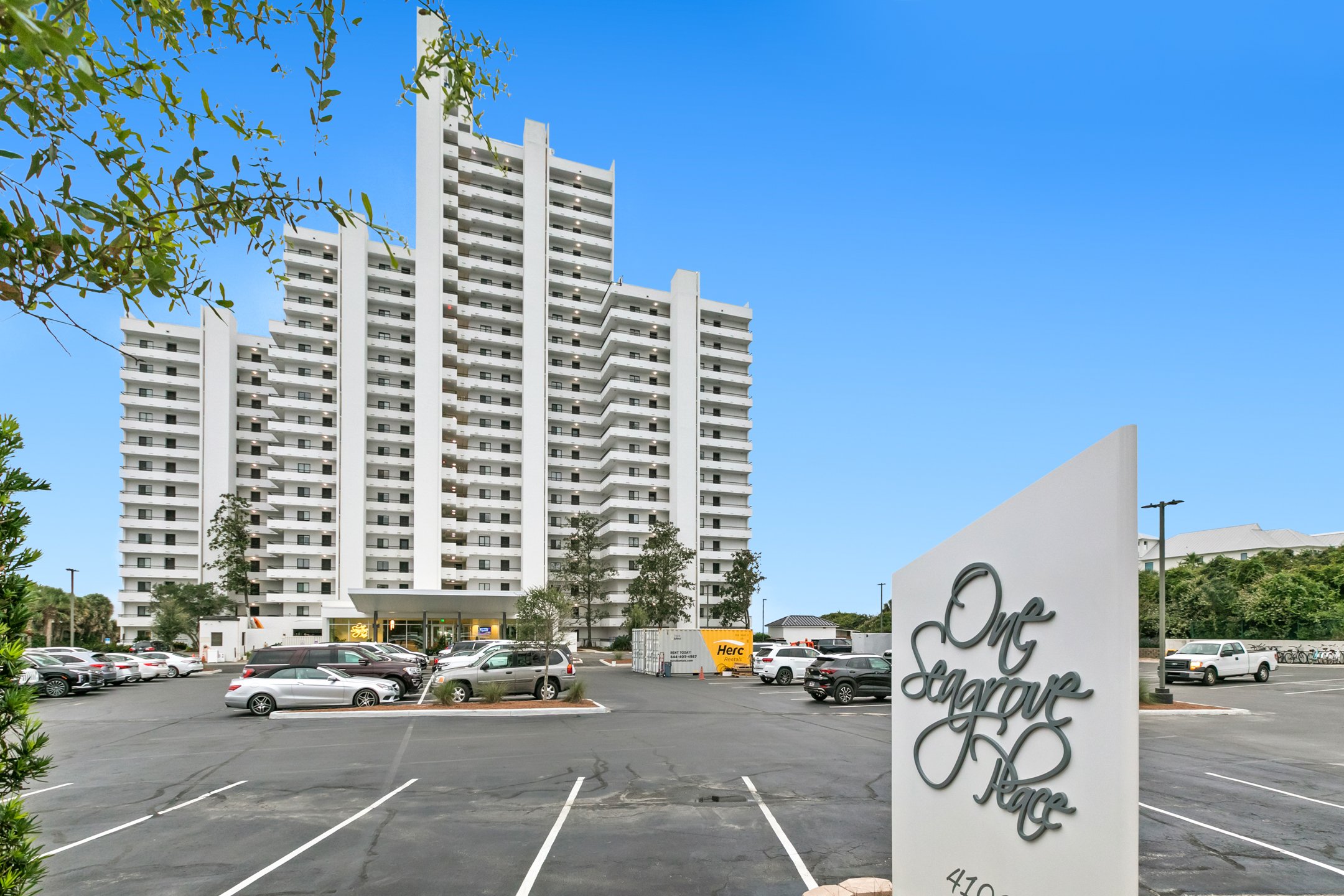 Association Management by BBA
Visitors to One Seagrove Place in Seagrove Beach, FL, will find a beach experience like no other. For many years, our beaches have been voted as "The World's Most Beautiful Beach", and are famous for their white, powder-soft sands and crystal-clear emerald waters.
Visitors to One Seagrove Place in Seagrove Beach will be sure to make a memory of a lifetime and find a home away from home.
One Seagrove Place is centrally located along scenic Highway 30A on Northwest Florida's Gulf Coast. Highway 30A is 18 miles of breathtaking coastline road meandering through a natural coastal landscape make up of Dune Lakes, State Parks, Forests, and 16 quaint beachside communities, all individually unique by their architecture.
One Seagrove Place offers 2 bedroom, 2 bath, fully equipped 30A accommodations, private Gulf Front balconies, heated pool, lighted tennis court, fitness facilities, a grilling area, breathtaking views, and a unique Dune Walkover to our 300+' of pristine beach, onsite check-in all topped off with Southern Hospitality. We have a friendly onsite maintenance, housekeeping, and guest service staff eager to assist with your vacation.
BBA Association Management is proud to be the association management partner for One Seagrove Place, effective October 2023.
Coming Soon: Owners, please log into the Owner Portal to access private owner documents, including board meeting information, budgets , rules and regulations, gate codes, pool access, beach access, and more. Public Documents are linked below in a downloadable, PDF format.
Property Information
Property Address
One Seagrove Place
4100 East County Hwy 30A
Santa Rosa Beach, FL 32459

Mailing Address
One Seagrove Place Homeowners Association
PO BOX 5383
Destin, FL 32540
Association Insurance
TBD